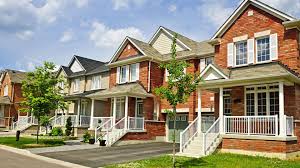 30-year mortgage rate holds near record low
In the week ahead (Sept. 24-30), 9 percent of the experts on Bankrate's panel predicts rates will rise, while 91 percent expect rates to hold steady and 0 percent think rates will fall.
Rates are near a record low and are expected to stay this way for many months to come. You can see the forecast from various experts for the year ahead here.
That means more and more homeowners can refinance to cut their monthly mortgage payments. However, refinancing comes with costs that you must make up if you are to profit from a refi. Bankrate has a calculator to help you decide whether refinancing is a good idea.
Related story: As mortgage rates fall to record lows, beware high closing costs.
Jumbo borrowers, meanwhile, will find they must cast a wide net to find a mortgage, and they will pay a higher interest rate. Some lenders, fearful of risk during the coronavirus recession, have left this market. Refinancing with cash out is shrinking too as lenders are worried people will lose their jobs and be unable to pay, while home values could possibly fall if the recession is prolonged.
Market watchers are waiting for the spread between Treasury yields and mortgage rates to narrow, a development that would create additional downward pressure on rates. But with the Federal Reserve's commitment to nearly unlimited buying in the mortgage-backed securities market, anyone with good to excellent credit who wants a mortgage this spring should be able to snag a historically low rate, and even borrowers with poor to bad credit will benefit as well with a lower rate than before the Fed intervention.
"Fundamentals are not pointing in any one direction and Treasurys are trading a bit insanely with large intraday moves but little movement at the end of the day. The market resembles that carnival attraction where several motorcycles are wildly spinning around in a cage but going nowhere. When markets behave like this, it implies that people are clueless as to what is happening. COVID has created a very wide cone of economic uncertainty," said Dick Lepre, senior loan officer at RPM Mortgage in Alamo, California.