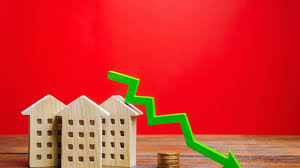 Why mortgage rates change
Mortgage rates are influenced by a range of economic factors, from inflation to unemployment numbers. Typically, higher inflation means higher interest rates and vice versa. As inflation rises, the dollar loses value, which in turn drives off investors for mortgage-backed securities, causing the prices to fall and yields to climb. When yields climb, rates get more expensive for borrowers.
Generally speaking, when the economy is strong, more people buy homes. That drives demand for mortgages. Increased demand for mortgages can cause rates to increase. The opposite is also true; less demand can lead to lower rates.
What are the current mortgage rates?
Mortgage rates have been volatile because of the COVID-19 pandemic. Generally, though, rates have been low. For a while, some lenders were increasing rates because they were struggling to deal with the demand. In general, however, rates are consistently below 4 percent and even dipping into the mid to low 3s. This is an especially good time for people with good to excellent credit to lock in a low rate for a purchase loan. However, lenders are also raising credit standards for borrowers and demanding higher down payments as they try to dampen their risks.